Resources
3D printable model files
Some pieces of custom designed laboratory hardware useful for preparing human tissues for histology and other experimental protocols. The *.STL files are provided for download, which you can import into SketchUp or other design software for editing to further customize, or into a 3D printing slicer program so that you can print your own copies.
Brain holder for cutting
A basin and knife guide for reproducible symmetric coronal sections in brain cutting. May be most useful in supporting unfixed brains for sectioning. [credit: M. Kandarapallil]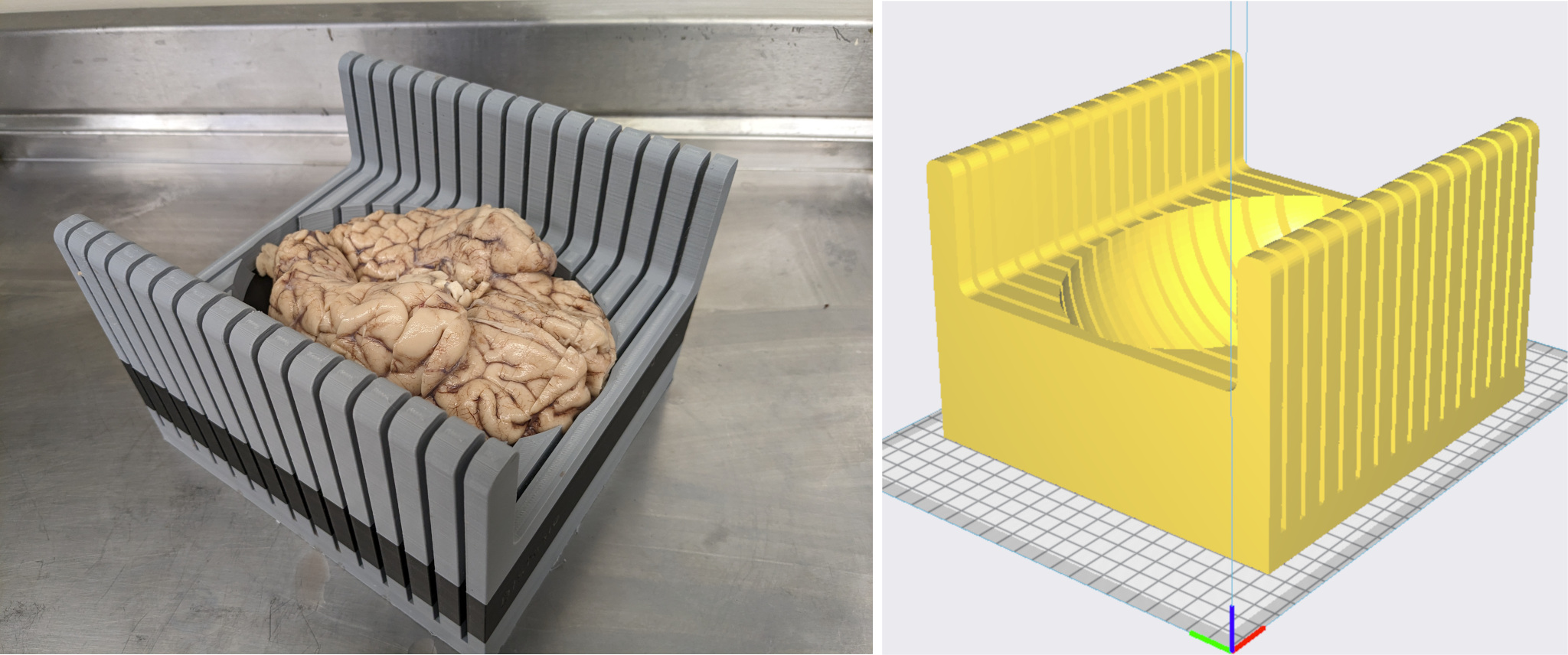 Model STL file: BrainHolder_v4.stl
Slide holder for center marking
Provides ruler guides for marking an 'X' to locate the center point of standard 3" x 1" glass slides.

  Model STL file: SlideDiagonalGuide.stl